Teflon lined control valve adopts full fluorine lined body and trim structure to effectively prevent the corrosion of metal materials in the valve by corrosive media. The metal body cavity is subjected to serrated machining treatment so as to make the lining materials fully fit into the metal and prolong the service life and performance of lining materials. The stem seal is the compound seal of PTFE/PFA bellows seal and V PTFE packing which can eliminate the possibility of media leaking from the stem to the outside. The unbalanced full lined control valve is especially suitable for very corrosive media under low pressure and normal temperature service conditions.
FEP / PTFE / PFA lined control valve is a suitable and economic valve for corrosive application.
Design Featurs
Teflon lined globe control valve is designed for these application where serve corrosion resistance is required, with its varied trim options and configurations, it is a most versatile valve for corrosive services.
The main features as below:
Isostatic compaction  of FEP / PTFE / PFA to the base metal ensure a perfect bond.
Broad rang of Kv's from 0.08 to 240 standard, with micro trim for lower Kv's available.
Double seal: PTFE bellow seal and packing box.
Body structure: G3/4″, DN40~150 is Mono block body,  DN20~32 is split body.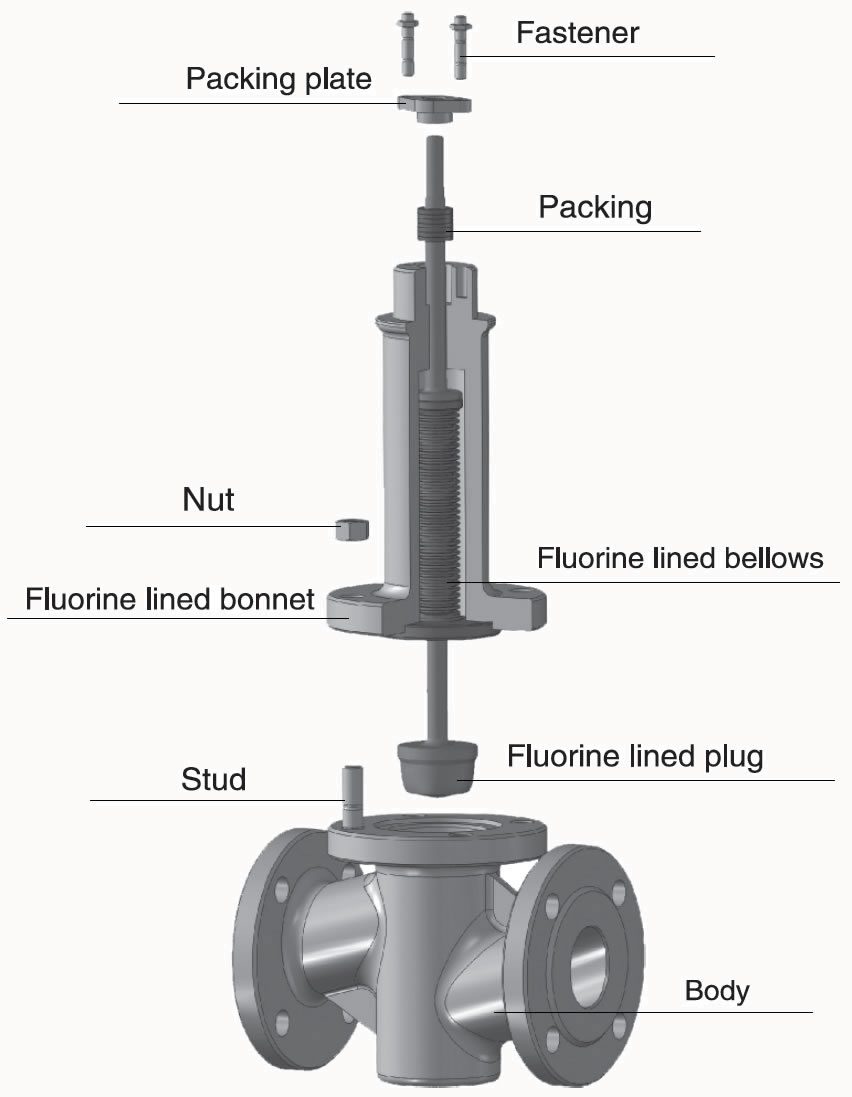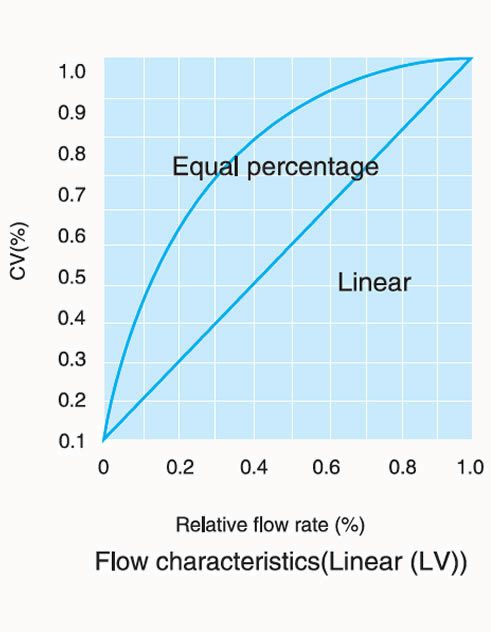 Parameter
DN20~150
ISO7005-1992 PN1.0~PN1.6Mpa, ASME/ANSI B16.5-1996, CL125, CL150, JIS B2211~2213-1996 5K, 10K, 16K, GB/T9113-2000 PN1.0~PN1.6Mpa
Flange
Pneumatic Cylinder, Electric actautor, Manual Actuator
Sea Water, Strong Soda, Light Soda, Strong Acid, Light Acid, Alcohol, Juice, Starch, Syrup, Steam, Water, Oil, Gas.
PERFORMANCES
| Item | Technical Performance |
| --- | --- |
| Basic Error % | ≤ ±8 |
| Hysteresis Error % | ≤ 8 |
| Dead-section % | ≤ 6 |
| Rated Flow Coefficient Error | ≤ ±10% (When Kv≤5 then ± 15%) |
| Leakage | ± 0.01% maximum valve capacity |
| Intrinsic Adjustable Ratio R | 30 : 1 |
Teflon Lined Control Valve