Single port control valves are designed for heavy duty service. The compact valve body, having a S-shape flow passage that features low pressure loss, allows a large flow capacity, range ability, and high accuracy flow characteristics. The valve plug is highly vibration-resistant as it is held by a top guide section which has a large sliding area. The flow shut-off performance complies with the IEC or JIS Standards. The actuator integrated with simplest mechanisms utilizes a compact yet powerful diaphragm actuator loaded with multiple springs.
Single-seat control valves are widely applicable for reliable control, with high shut-off performance, in high or low temperature, high pressure process lines.
Design Features
HIGH PERFORMANCE DESIGN
Our single port globe control valve are engineered to handle the most demanding process conditions and exceeds the capabilities of comparable designs, provides some key advantage versus typical design:
A variety flow capacities can be selected for lower and larger flow process condiftions
Higher Pressure drop capabilities
Tighter shut-off ratings
Reduced actuator size and thrust requirements
WIDE APPLICATION RANGE
The single port control valves provide high flow capacities combined with low pressure, high pressure or high temperature applications.
MAXIMUM RELIABILITY
Specification and selection of the best solution for any application is simplified with the standard design options and materials available in the sing port globe control valves. the valves have over 30 years of successful field experience in sugar and starch process industries.
VARIOUS TRIM SOLUTIONS
The valves is available with a variety of trim designs and materials to meet different flow capacities and characteristic requirements, it provides high capacity or high precision type contoured plugs, equal percentage or linear characteristics, soft or metal seats.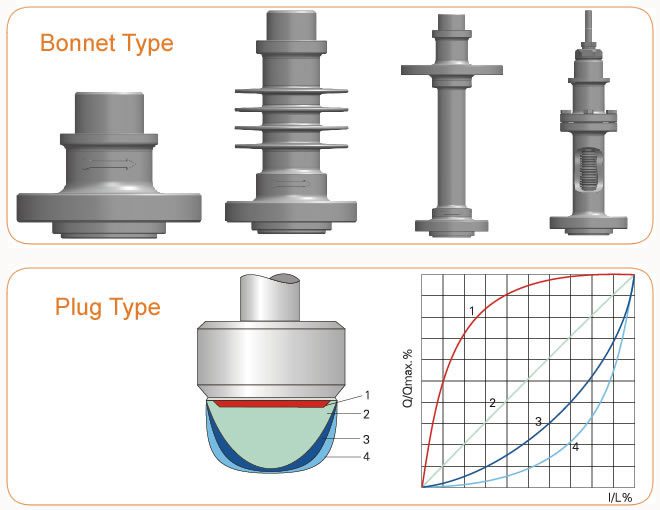 Parameter
DN15~400
DIN PN16, PN25, PN40, PN64, ASME CL150, CL300, CL600, JIS10K, 20K, 30K, 40K
Flange, Weld, Thread
Staright-through, 3 way
Pneumatic Diaphragm Actuator, Pneumatic Cylinder, Electric actautor, Manual Actuator
Juice, Starch, Syrup, Steam, Water, Oil, Gas
BONNET FOR DIFFERENT TEMPERATURE
Plain bonnet (-17 to 230°C)
Extension bonnet Type 1 (-45 to -17℃ and 230 to 566℃)
Extension bonnet Type 2(-100 to -45℃)
Extension bonnet Type 3 (-196 to -100℃)
Bellows type (for operating temperature and pressure range)
Note: Take care not to exceed the operating temperature ranges specified for respective materials.
LEAKAGE SPECIFICATION
For Metal seat: Standard class IV, leakage less than 0.01% of maximum valve capacity. Option Leakage less than 0.001% of maximum valve capacity.
For Soft seat: Class VI, leakage less than 0.00001% of maximum valve capacity.
INHERENT RANGE ABILITY
Normally 50:1, optional 75:1.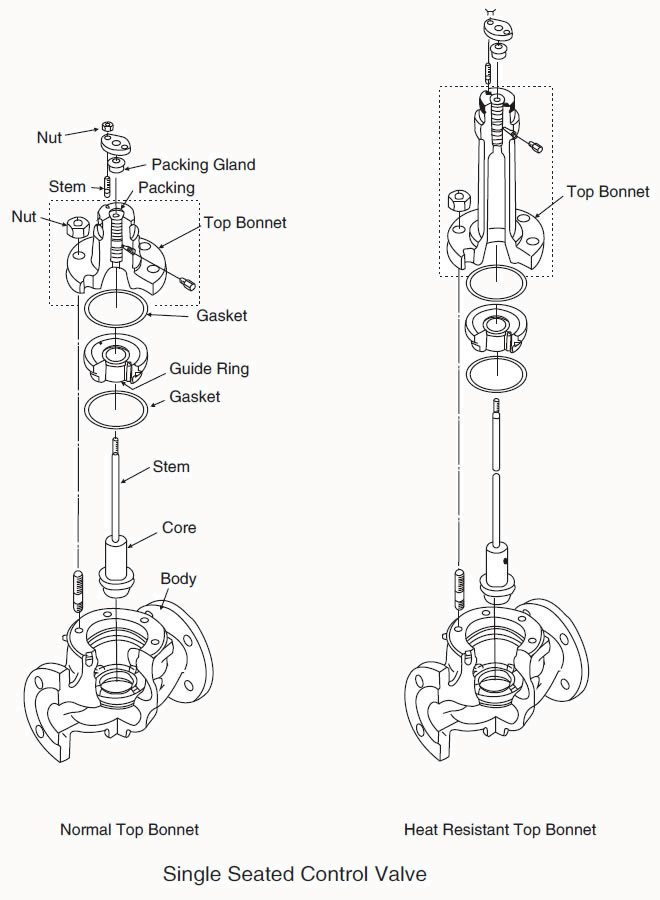 Pneumatic Diaphragm Single Port Control Valve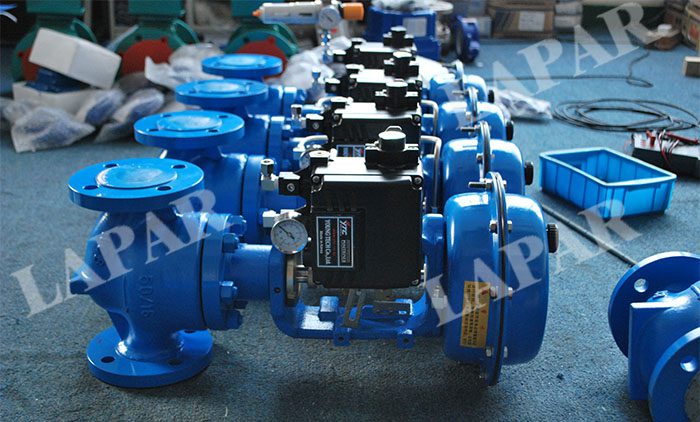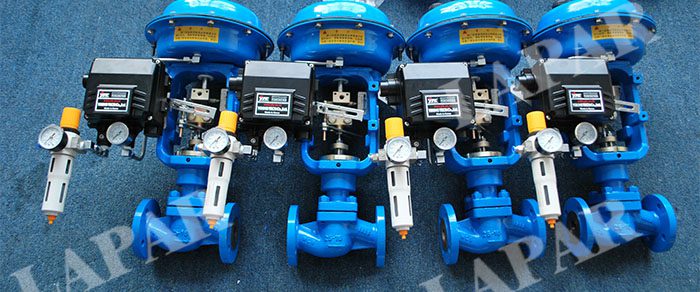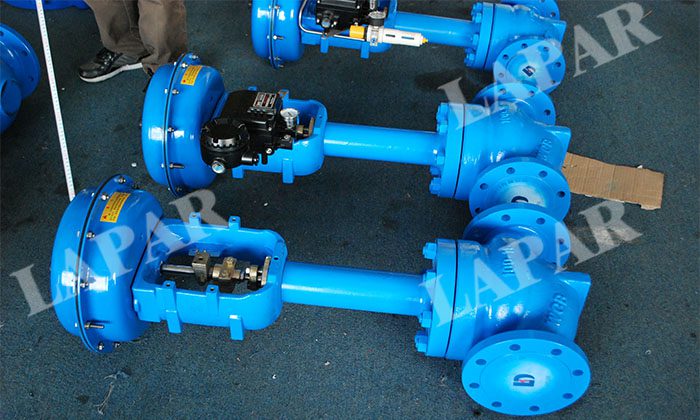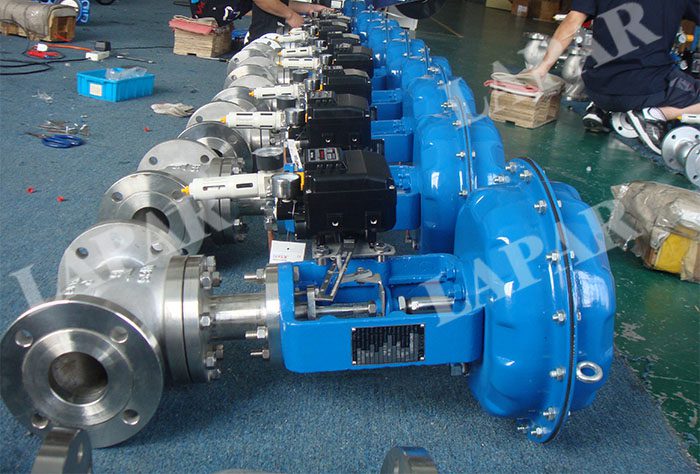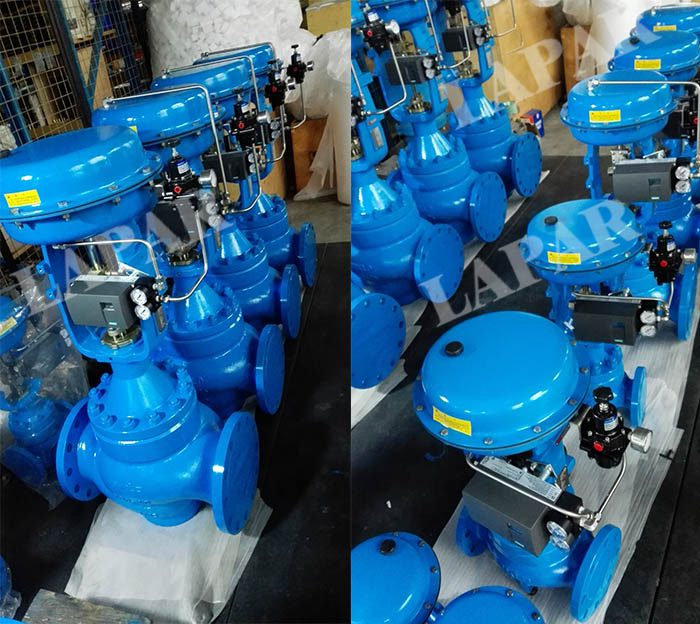 Electric Single Port Control Valve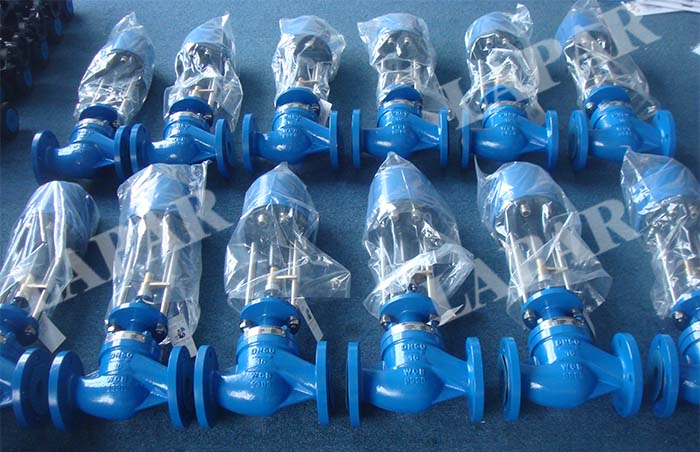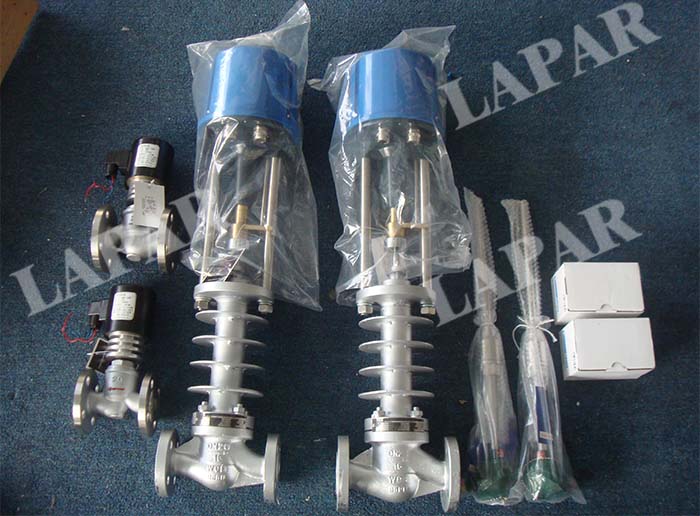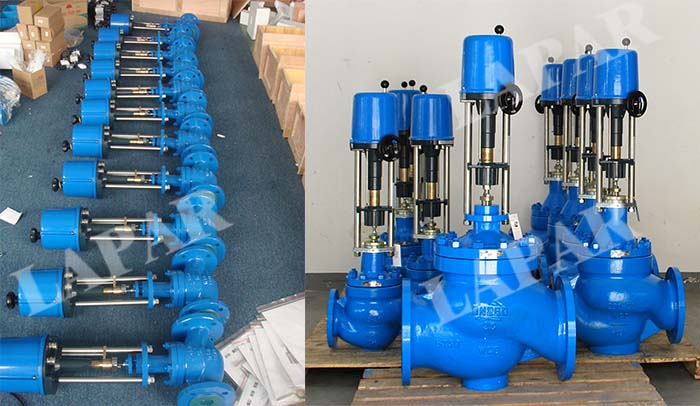 Electric Temperature Control Valve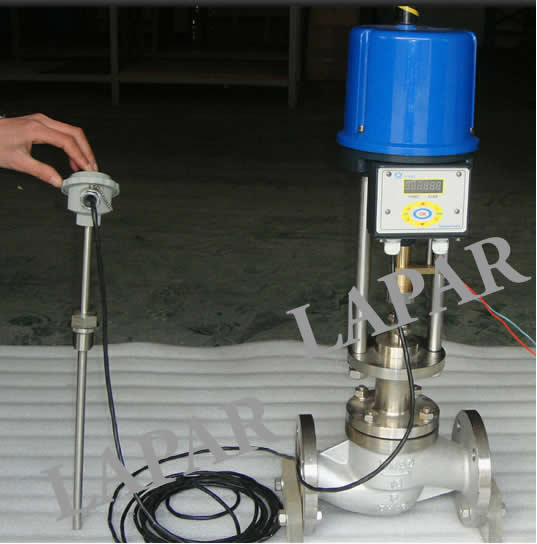 Electric 3-way Control Valve