Resilient Seated Butterfly Valve has rubber seat, unique shape, compact structure, high-strength disc using frame structure. It has bidirectional sealing function for installation without the interference of the medium flow direction. The surface is coated with epoxy resin, which could prevent rust effectively, a wide choice of seat material can be used in different medium, such as water, oil and gas.
Design Featers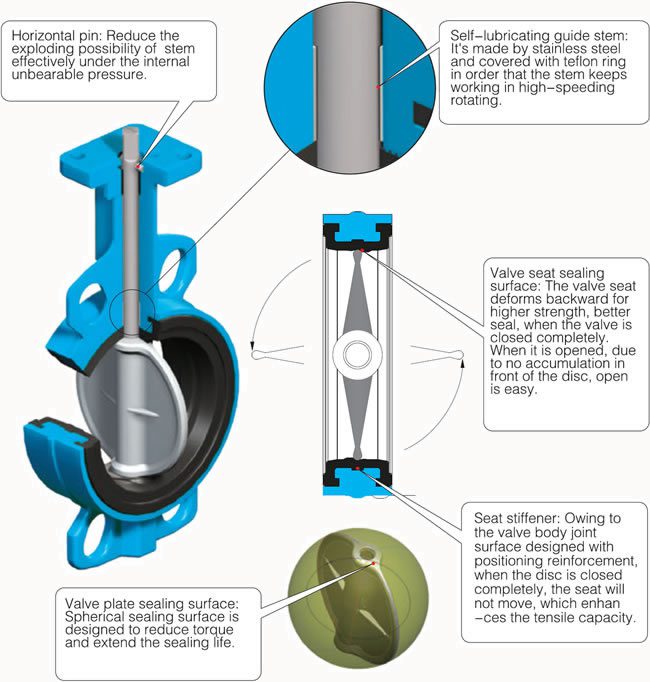 Parameter
DN40~900 for wafer and Lug connection, DN50~1400 with flange conneciton
DIN PN10, PN16 & PN25, JIS 10K, ASME 150
Wafer, Flange, Lug Type
Pneumatic Cylinder, Electric actautor, Manual Actuator
Juice, Starch, Syrup, Water, Oil, Gas
Valve body is designed to meet ISO5752.

24" and below, valve mounting flange and stem shall be per ISO5211.
28" and above, valve mounting flange shall be per ISO5211, stem shall be round keyed.
ASNI 150 B16.5, JIS B2211, GB 9113.1
All wafers have locating holes for ease of installation.
Bi-directional bubble-tight shut off to:

16 bar (230PSI) – DN40~DN600mm
10 bar (150PSI) – DN650~DN1400mm

And tested to 110% of full rating:

18 bar (260PSI) – DN40~DN600mm
11 bar (160PSI) – DN650~DN1400mm
The body strength can stand 150% of full rating.
24 bar (340PSI) – DN40~DN600mm
15 bar (220PSI) – DN650~DN1400mm
Wafer type electric actuated rubber seat butterfly valve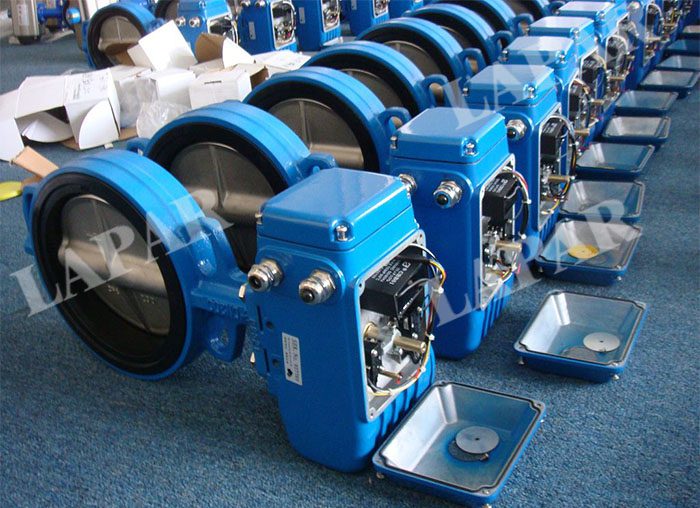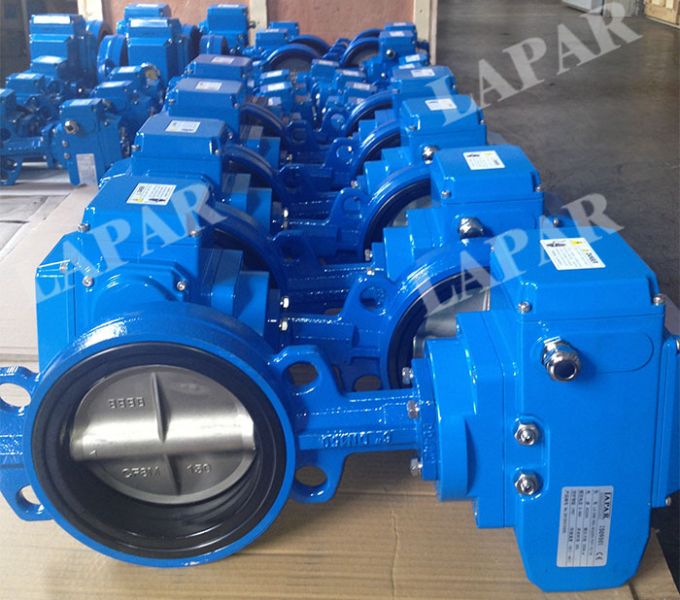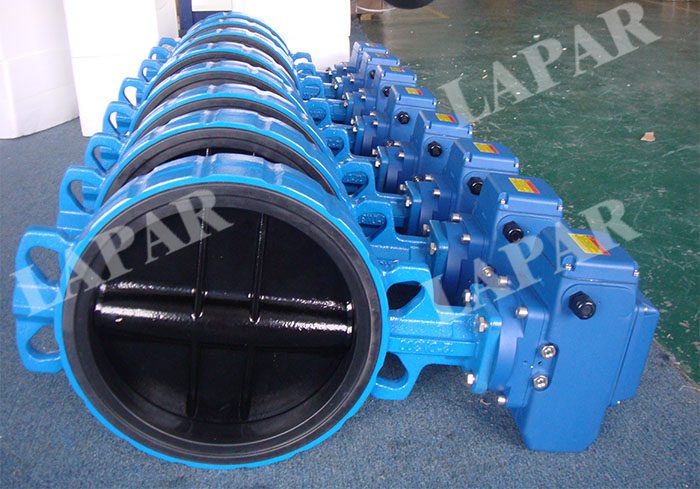 Wafer type pneumatic rubber seat butterfly valve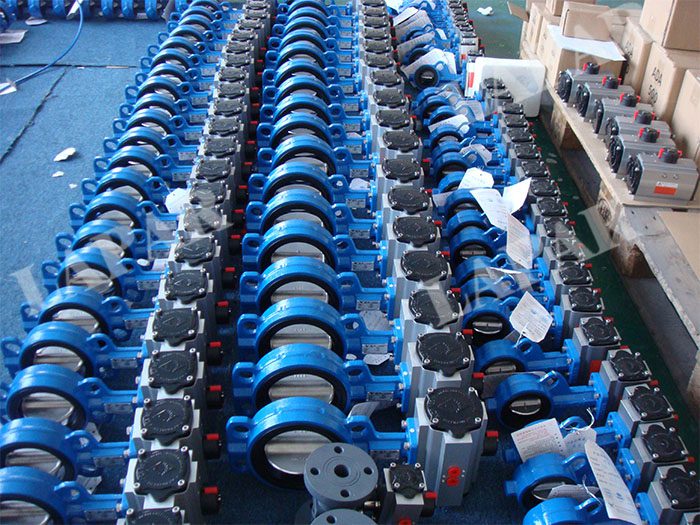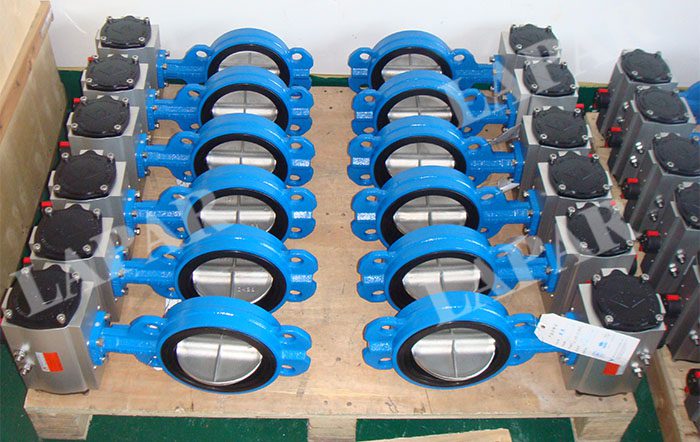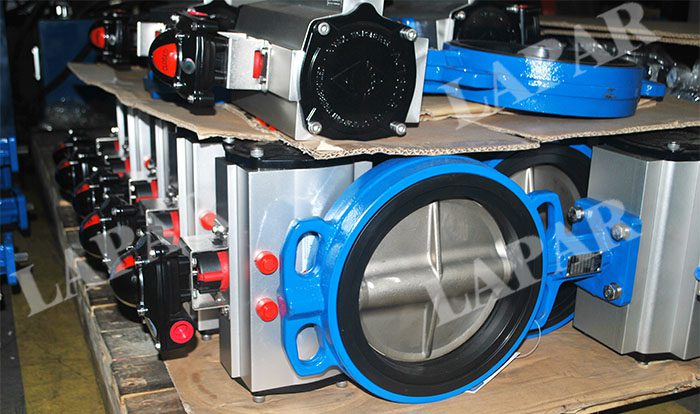 Lug type electric rubber seat butterfly valve
Lug type manual rubber seat butterfly valve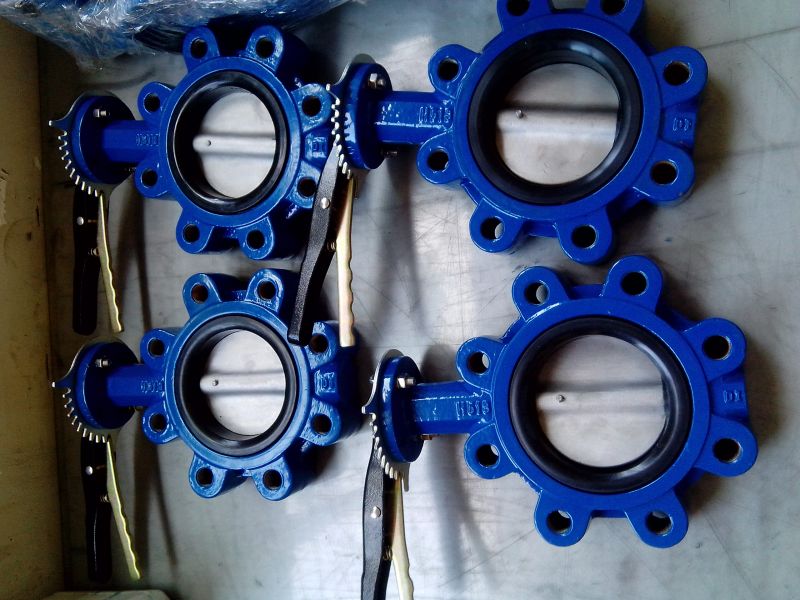 Flange type rubber seat butterfly valve